So here's a bit of a unique project. I've been running this for almost a year but I didn't make the connection to distributed computing, but I'd figured I'd throw it out here.
In replacement of traditional radar, many planes have a GPS and automatically transmit their position to other planes and controllers on the ground. This technology is not completely deployed (US will require 100% adoption by 2020), but many planes already have ADS-B active.
It's possible to use a cheap USB receiver to pick up these signals, and know the exact position of overhead planes, as well as tail number and other information. Here's a screenshot of my receiver running locally: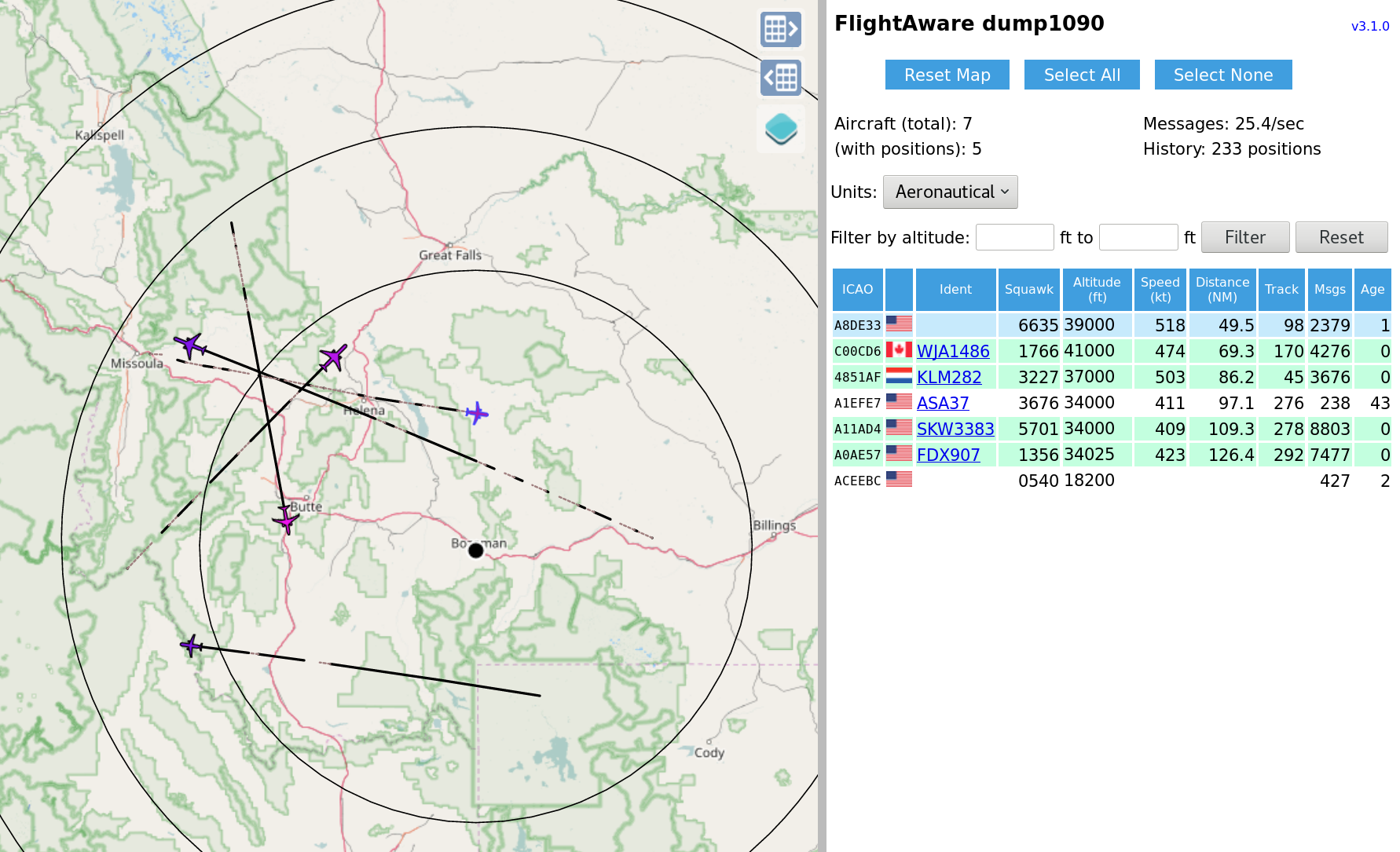 Where this becomes distributed, is that you can report this data to a variety of websites, who then use it to augment their flight tracking capabilities. This is how sites like
FlightAware
and
FlightRadar
get a lot of their data.
Here are my stats for data that I've fed to FlightAware
. To encourage continued data feeding, the stats are for the past month only, there is no all-time leaderboard or anything. There are no teams.
Being a Amateur Radio nerd and a computer nerd I already had the parts on hand to put this together, but I believe
the cost is around $70 for a Raspberry Pi, USB receiver, and antenna
. Less if you run it off of your existing computer. If you are in an under-served area,
FlightAware will even send you a kit for free
.
If anyone is interested give it a shot and let me know how it goes!